10 Surprising Ways to Transform Your Creative Thinking Some of these will surprise you, from being tired for optimal creativity to keeping a steady noise-level for your creative best.
If you're in the same boat, and you find it's difficult to remember what will improve your creativity and when you should do your most creative work, hopefully this list will help you get it all straight.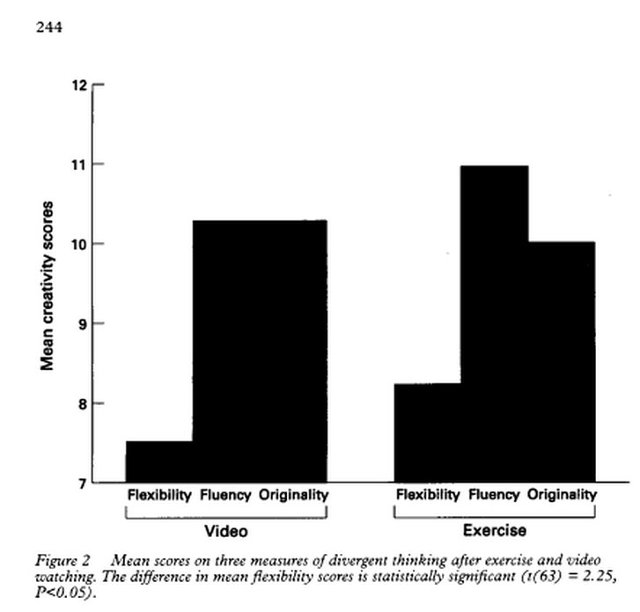 "Sweat is like WD-40 for your mind—it lubricates the rusty hinges of your brain and makes your thinking more fluid. Exercise allows your conscious mind to access fresh ideas that are buried in the subconscious."
"Creativity is just connecting things. When you ask creative people how they did something, they feel a little guilty because they didn't really do it, they just saw something."
"Every artist gets asked the question, 'Where do you get your ideas?'

The honest artist answers, 'I steal them.'"
"Several brain regions, and the connections between them, were what was most important to general intelligence."
"The brain regions important for general intelligence are found in several specific places (orange regions shown on the brain on the left). Looking inside the brain reveals the connections between these regions, which are particularly important to general intelligence. In the image on the right, the brain has been made partly transparent. The big orange regions in the right image are connections (like cables) that connect the specific brain regions in the image on the left."
In many countries, cultural norms differ greatly between different states or areas, so it follows that we might see an increase in creativity from even interstate travel.
"…darkness elicits a feeling of being free from constraints and triggers a risky, explorative processing style."
"Other experiments found that merely priming the idea of darkness—such as by taking five minutes to describe an experience of literally being in the dark, and recalling how it felt—was sufficient to boost creativity."
This doesn't necessarily mean you'll want to paint your office blue or green, but it's a helpful tip to keep in mind when you're working on a creative project or switching between different types of work.
"You have to create boundaries of space and then you have to create boundaries of time."
"For sale: baby shoes, never worn"
The study also found that a more orderly environment led participants to be more generous and choose healthier snacks than those in the messy environment. Perhaps the answer is to have two work spaces, for different types of work, as writer Austin Kleon does: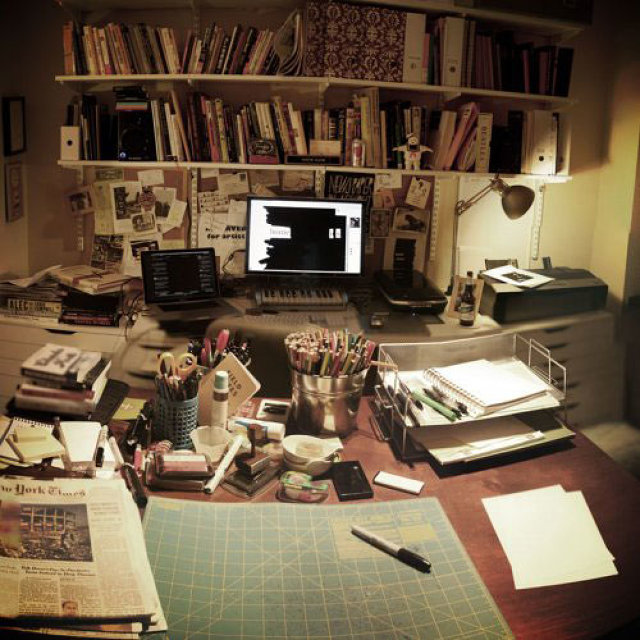 His digital desk in the background is where his analytical work takes place, while the foreground is home to his messy, analog desk for creative thinking tasks.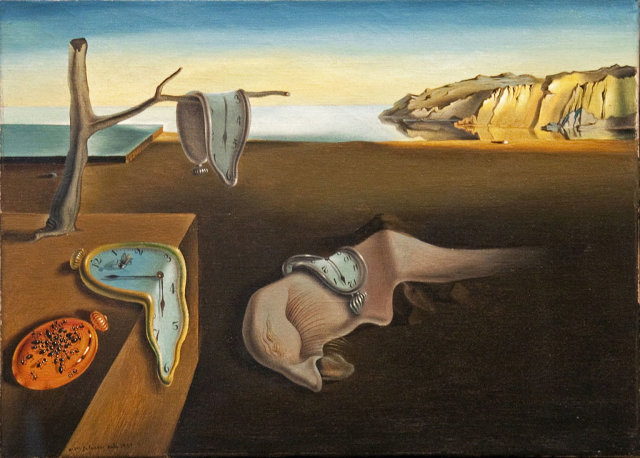 There's a lot to remember in here, and no doubt I've missed more studies about how to improve your creative thinking. Changing one thing at a time about your process or working environment could eventually lead you to incorporating more of these into your day.
What works best for your creative thinking? Let us know in the comments.